We are extending our online 1/2 Price Full Club Memberships for today, Cyber Monday.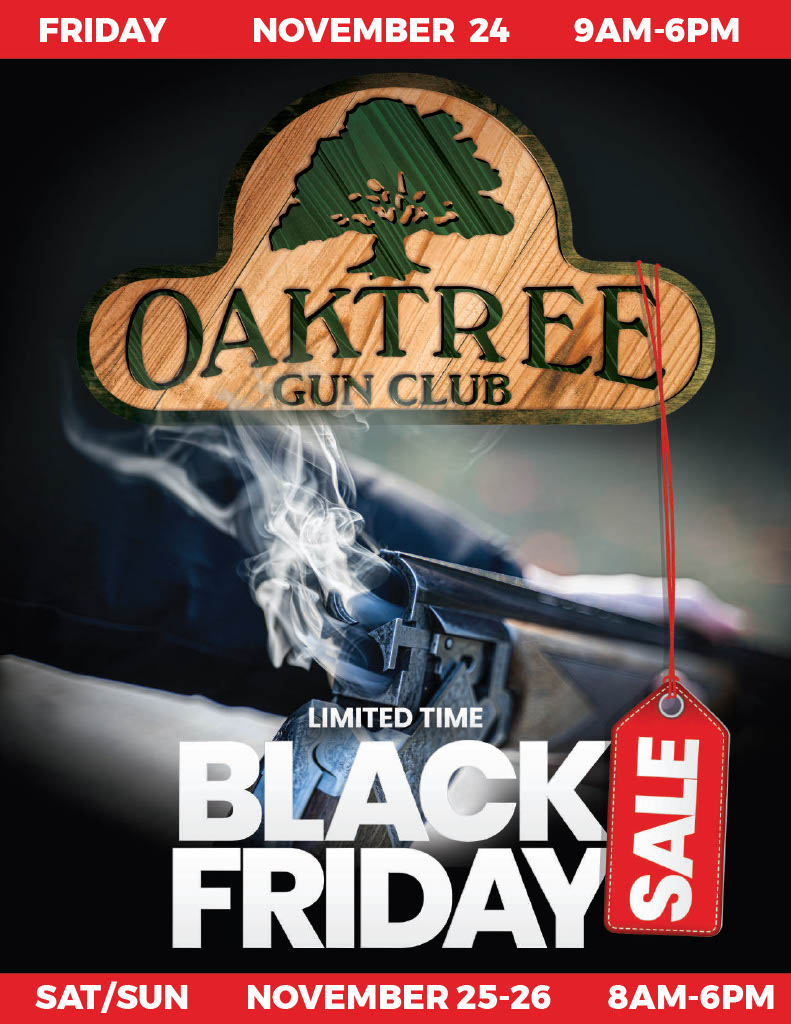 The Barrett .416 Rifle is back for rent at the Rifle Range!

Important Updates Regarding our Archery Range Hours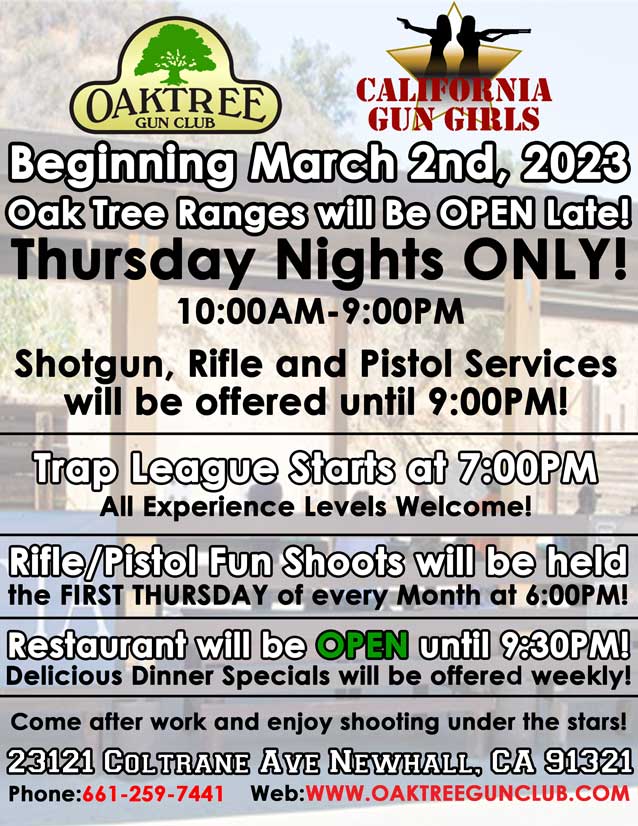 "To protect and preserve our shooting and hunting heritage,
while offering the residents of Southern California and beyond an exceptional and safe place to shoot."
Welcome to Oak Tree Gun Club, Southern California's premier shooting facility. Nestled between Interstate 5 and the Santa Susana Mountains in the Santa Clarita Valley, located on 100 acres of privately owned land, this family run business operates a state-of-the art shooting facility. We offer Shotgun, Rifle and Pistol shooting, and Archery Ranges. Open to the public, guests of all experience levels can come and enjoy the shooting venues that Oak Tree Gun Club has become famous for. Guests can embark upon a relaxing game of Trap and Skeet or enter the friendly competition of Oak Tree's shooting leagues. At the pistol range, experience the fun and excitement of the steel shooting gallery, or the privacy and comfort of the tactical paper bays. Oak Tree Gun Club also features two of the finest pro-shops in Southern California, offering gun sales, ammunition, shooting sport accessories, clothing, and safes. Oak Tree also enjoys a direct buying relationship with the top firearm and accessory manufacturers, so if we don't have what you are looking for, we can special order it. Oak Tree's new reloading center and on-site warehouse guarantee shooters a broad selection of merchandise to choose from. To complete the shooting experience, customers can unwind from a day of shooting at Oak Tree's Signature Bar and Grill. We extend a warm invitation, from our family to yours.