After being in the shooting business for over 35 years, in 2013, our shooting venues were expanded to include archery. We have a large selection of bows to rent, including both recurve and compound bows. Our course features targets galore, including bulls-eye, 3-D, and a brand new, state of the art Roving Course with 3-D targets positioned strategically throughout our beautiful mountainside. Like all venues at our facility, Oak Tree Archery has a complete Pro Shop where we carry all of the major bow lines and accessories, from PSE, Hoyt, Mathews, Bowtech, Diamond and so much more. We have a professional bow technician on staff, who can assist you with your bow selection and services. Whether you are preparing for a hunting expedition, or honing in on your archery skills, take aim at Oak Tree Archery.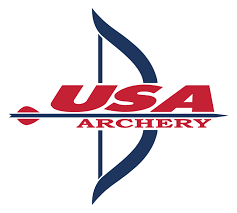 Important Updates Regarding our Archery Range Hours
Beginning Thursday 8/17/23
ARCHERY RANGES will be open WEEKDAYS for MEMBERS ONLY.
ARCHERY PRO SHOP will only be open on the weekends.


Members must check in at the Shotgun Department Window before heading up to the range.


Non-Members will be able to shoot by appointment only.
Our weekend Archery Hours will remain the same (8:00am to 6:00PM) for ALL CUSTOMERS and MEMBERS.


Archery Range will be opening LATE (Thursday evening) from 3:00PM until 9:00PM for ALL CUSTOMERS.
Pro-Shop, Restaurant, Shotgun, Pistol & Rifle Ranges will also be open
LATE every Thursday evening.
The extended evening hours are Thursday only - enjoy shooting during the cooler evening hours.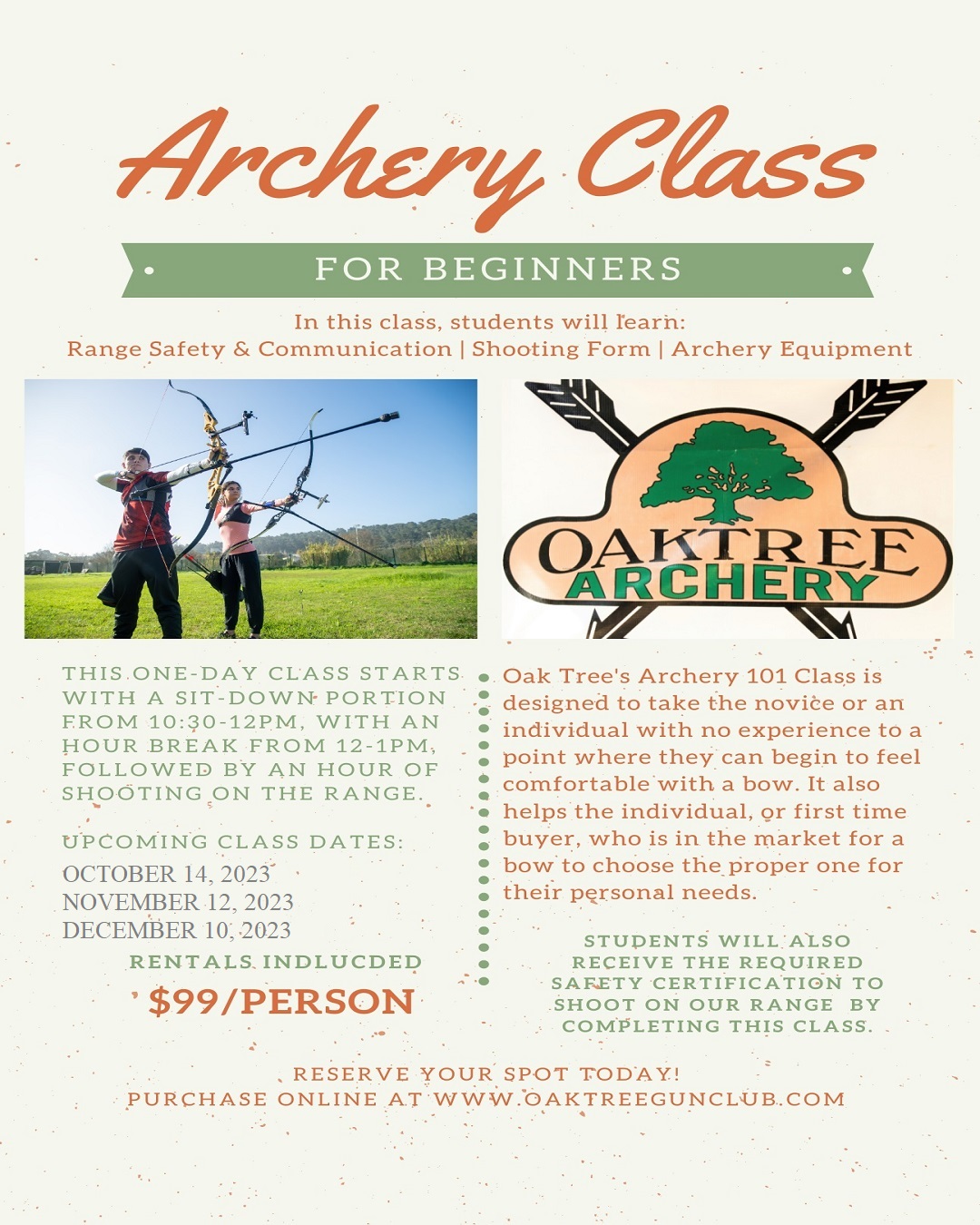 Archery Range Fees
$20.00 (Per Hour) Bullseye range
$20.00 (Per Hour) 3D target range
$20.00 3D Roving Course (1 Round)
$12.00 for military (active) and law enforcement (active).
$10.00 per Child 10 years of age, and under (with a paid adult)
Archery Rentals
Recurve bows: $15.00(Per Hour)
Compound bows: $20.00 (Per Hour)
Archery Only Membership
$300 Per Person
$150 for Family Add-On of Current Membership Holder
Includes:
Free Range Fees for Target Range, 3D Range, and the 3D Trail
Free Rentals
One Free Guest Pass for the Year
Annual Memberships
$500.00 for 12-month membership as of May 1st, 2023 ($250.00 to add a family member), which includes:
Unlimited use of paper bays 2 and 3.
Unlimited use of steel gallery and speed plates
Unlimited use of the rifle range.
Unlimited use of all rental handguns, shotguns, rifles and bows.
Discounted target rates on; skeet, trap, sporting clays, 5-stand and
Half Price Range Fees at Archery.
Members receive 1 free firearms transfer per year (incoming or outgoing), $125.00 value.**
Access to "Members Only" events
Members receive a discount on food in the restaurant
Members also receive a 10% discount off of Oak Tree's signature brand ammo.
Members are guaranteed a fast check-in without the hassle of filling out daily waiver forms.
**Memberships which were purchased during "PROMOTIONAL SALES" (IE: 2 FOR 1 or 1/2 PRICE) and whose cards are labeled "PROMO" will NOT receive the 1 free firearms transfer per year.